The Payment plan ennti is designed to cover your payments in order to allow you to have a better financial control, giving you the possibility to pay monthly reduced amounts (half of the value, approximately) of the regular payments.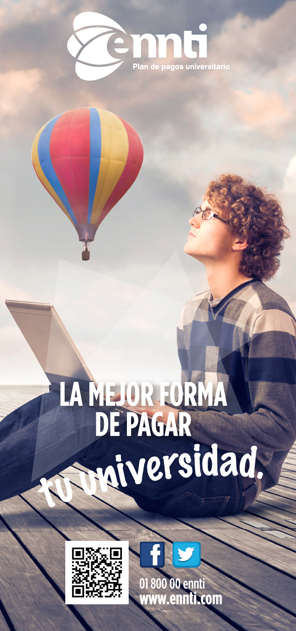 • We finance up to 100% of your studies (undergraduate or graduate), the period you need and even up to a period of delay.
• We also finance your qualification process.
• They will always be fixed payments.
• The maximum term of repayment is the equivalent to twice the period of studies financed, the total term is up to three times the period financed.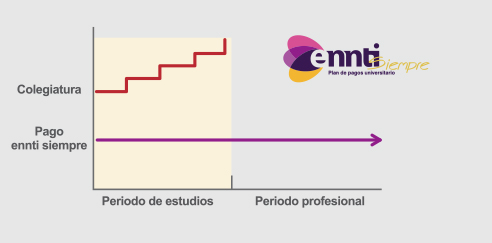 With the Payment Plan ennti you will always learn to manage your economy, you can start to create your credit history, which in the future will be very useful within the financial system (credit / departmental cards, home loans, financing for cars, among others).
You also have the benefit of prepayment, so if you advance monthly payments you can finish paying ahead of time.
Know the testimony of someone like you who was supported with the Payment Plan ennti
Requirements
In the following video we explain the requirements:
Example
Study time
in semesters
Maximum repayment term*
Total term*
8 semesters
8 years
12 years
* This example is considering if you started your financing from the first semester
Requirements:
1. Be Mexican and of legal age
2. Have a good credit history
3. Be a student or be in the process of admission
Have the support of a Solidarity Obligor (relative or friend) that complies with the following:
Between 18 and 65 years old
Verifiable income (payroll receipt, tax declaration or statements of account).
Documentation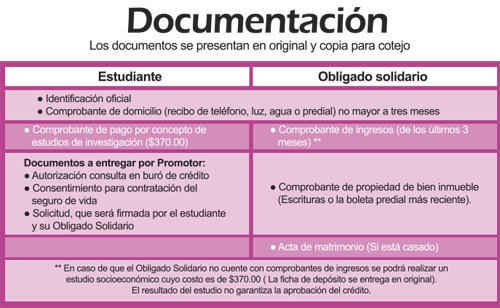 First steps


1. Capture your application online.

IMPORTANT: Make sure you capture your email correctly and that this is an account that you constantly review since the answer will be received by that means. Preferably it is not a Hotmail account.
2. Once you send the request, please send an email to: contacto@ennti.com to follow up your process.